In the Curiosity Carnival Zone,  I'm a Researcher is giving secondary school students in Oxfordshire the chance to connect with 15 researchers from a range of disciplines at University of Oxford, Oxford Brookes University and MRC Harwell between 11th–29th September 2017.
By reading profiles, questioning, and taking part in live chats, school students see that researchers are people like them and find out about the huge breadth and potential of academic research happening in their local area. Students will also gain an understanding of how the subjects they are studying fit in with current research and future careers. 
The I'm a Researcher event will widen engagement with the Curiosity Carnival taking place for European Researchers Night on the 29th of September. Following our online event, students can opt to attend the Curiosity Carnival at the University of Oxford and meet the researchers in person.

The Curiosity Carnival
Five researchers, selected with help from the students votes, will go through to the live final on the night of the Carnival itself. There, they'll face questions from the audience and compete for their votes to decide who'll be crowned the winner of I'm a Researcher, Get me out of here!
Find out more about I'm a Researcher – Live!
How do you turn orange into grapefruit? What is digital wildfire? Is love real? Find out on Friday 29th September at Oxford's Curiosity Carnival.
The Curiosity Carnival is your chance to find out what research is really all about, meet some of these mysterious creatures called 'researchers' (who aren't that mysterious after all, it turns out) and discover how research affects and changes all our lives.
The night is a huge festival of curiosity – a city-wide programme of activities across the University's four museums, Bodleian Libraries, Botanic Gardens and Wytham Woods, including interactive stalls, games, live experiments, busking, debates, a pub-style quiz, music and dance.
So if you're curious about the world and what makes it tick, make sure you do your research at the Curiosity Carnival 2017; joining hundreds of other European cities in celebrating European Researchers' Night.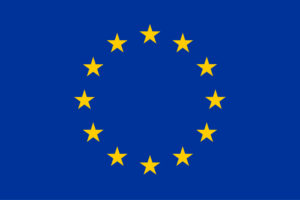 This European Researchers' Night project is funded by the European Commission under the Marie Skłodowska-Curie actions, which is an EU funding programme to support research careers.
---