Back to Key Information and Lesson Plans.
Prepare to get curious…
I'm a Researcher, Get me out of here! is a 2 week online activity where you get to connect with real researchers from Oxford University. You get to ask them anything you like and there's competition between the researchers for student votes, so you're in charge!
The researchers are trying to answer different questions such as:
How can AI techniques create intelligent robots?
What ethical issues could arise from using AI in healthcare?
How can people control the personal information on their phones?
You will get a link to set up your own account so you can ASK your questions, live CHAT with the researchers and VOTE for your favourite.
Teachers – Generate student registration link and share it with the class.
When you first log in, make sure you fill out your profile. Adding your email address means you'll get an email you when your questions have been answered and you can reset your password if you forget it. Your email won't be passed on to anyone else.
Log in any time over the 2 weeks (at home or in school) and send questions to the researchers about anything you like. The researchers will aim to answer your question by the next day and we'll email you to let you know what they've said. Questions stay on the site so you can see what other students have asked, read the researchers' answers and add your own comments to the conversation.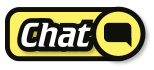 You'll have a 30 minute live CHAT with your class, where you type your questions to the researchers in real-time. It's a chance to chat with the researchers, ask them more of your questions and let them know your opinions.

You get a say in who wins!  VOTE for your favourite researcher to win £500. Don't worry if you change your mind, you can change your vote until 3pm, Friday 22nd November.
It's a competition for students too
One student will win a £20 voucher for asking great questions and showing good engagement with the scientists – nominated by the researchers!